Page - About
Hi there!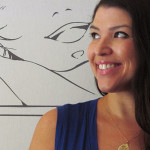 My name is Haley. I am an Austin native, creative thinker & graphic designer.  It excites me to find balance in design, I'm awed by the process of it all, and am always inspired by the next challenge. My design interests and experience lies within identity branding, typography, layout design, illustrations, invitations, packaging and all other print & digital collateral.
My personal interests include cooking, traveling, and staying outside my box. Not a fan of yard art.
Thanks for stopping by!
Haley